Fjord Benelux on tour
As team FJORD Benelux, we have a high priority for personal contact. Of course we are easily accessible via e-mail and telephone, that goes without saying. We are happy to offer a good conversation at our office and we are naturally available for you at the leading trade fairs. We are happy to introduce you to our recent models and the latest news. Due to the Covid19 situation the Exhibition plan has been changed according to the local regulations. Please find below our boat show schedule for 2023.
BOOT Düsseldorf
From 21 - 29 Januar 2023 in Düsseldorf, Germany
No FJORD's on the boat show this year. We are present to connect with you in Hall 1, C76 atthe stand of our other brand, Gagliotta. Let us know if you have any questions and you're always welcome for a coffee! We have stock models available!
HISWA te Water
Come and visit us from August 30 till September 3th 2023 in Lelystad, The Netherlands.
For more information on HISWA te Water click here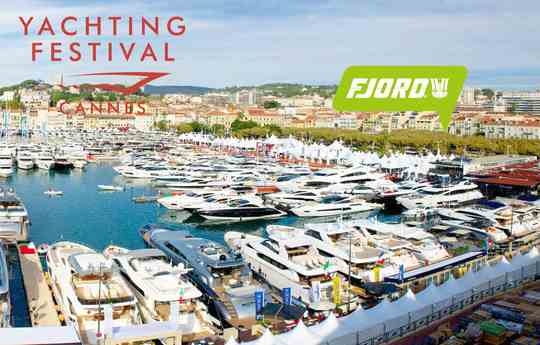 Cannes Yachting Festival 2023
From 12-17 September 2023, Europe's largest inwater boat show invites you to the Cannes Yachting Festival. At the Vieux Port on Quai Saint Pierre, we look forward to welcoming you. Come aboard the FJORD 41XL and discover the versatility of the deck layout. Or discover our flagship, the imposing new FJORD 53 XL. Fjord Benelux will be happy to show you all the details on board. Book an appointment now and reserve your personal tour on the FJORD yacht of your choice.
Monaco Yacht Show
From 27 September - 30 September 2023 in Port Hercules Monaco
Set in the iconic Port Hercule of the Principality of Monaco since 1991, the Monaco Yacht Show is the place to admire, visit and purchase around 125 extraordinary one-off superyachts built by the world's most respected shipyards.
At the Monaco Yacht Show we will present the Fjord 41 XL and FJORD 53 XL.