Live data
Real time information
Through your smartphone or via the Owner's Area on the website.
With Boat Monitoring, eLogBook and eServiceBook you can track your yacht, automatically keep a logbook and never miss a service interval. And that's not all. Further smart apps are planned together with Sentinel Marine Solutions, the market leader in networked boat technology.
Perfectly networked
The cloud for your Fjord yacht
All new Fjord yachts are delivered from the shipyard with the MyFjord Safety Cloud hardware already installed. It is connected to the on-board electronics and communicates worldwide via mobile phone networks. If you are offshore, the data is stored and immediately processed when a mobile signal returns. No data is lost.

For older Fjord yachts, a retrofit package is available.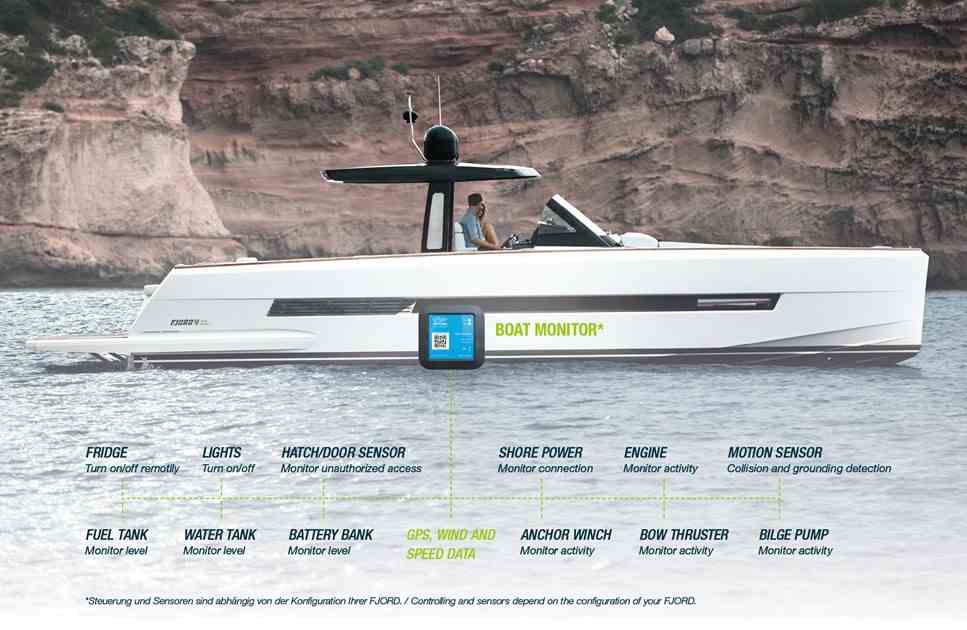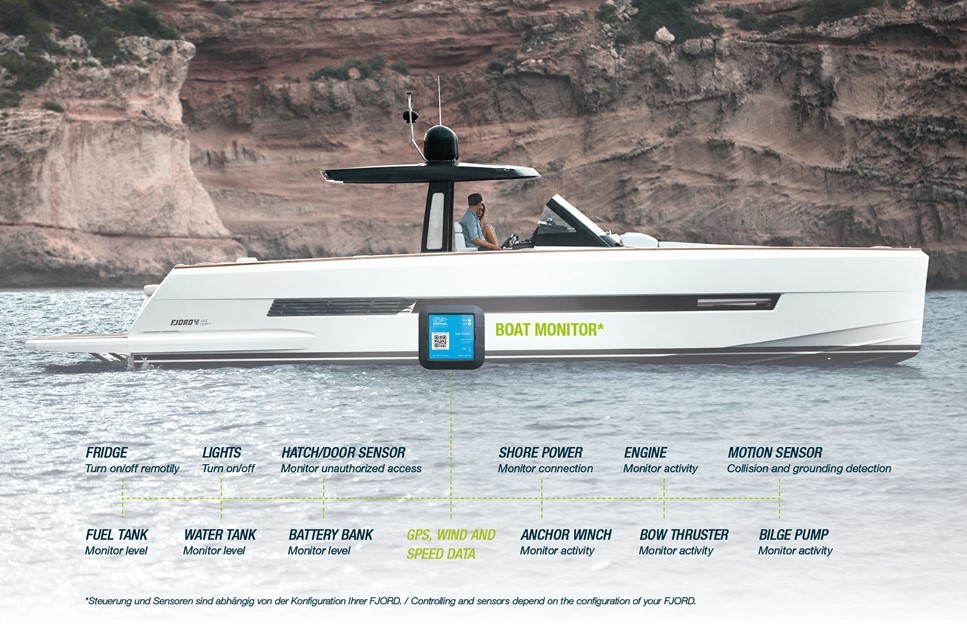 eLogBook
Stress free
Enjoy the majesty of the ocean and don't spare a thought for the logbook. The eLogBook automatically logs every mile travelled. It records your ground track, course and position and archives the information. You can access it at any time - for travel documentation, perhaps, or in the case of an insurance claim when the course of events has to be reconstructed.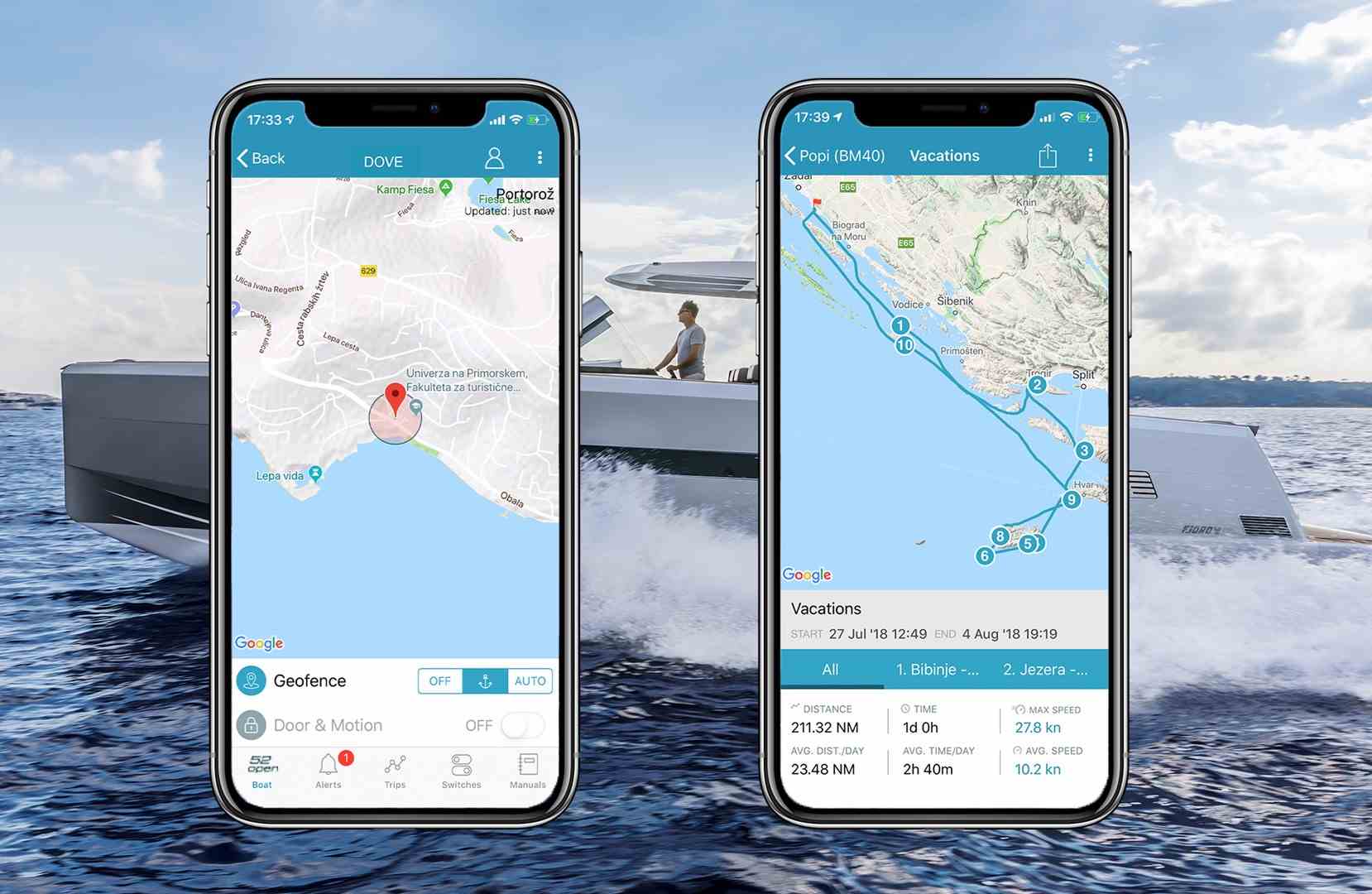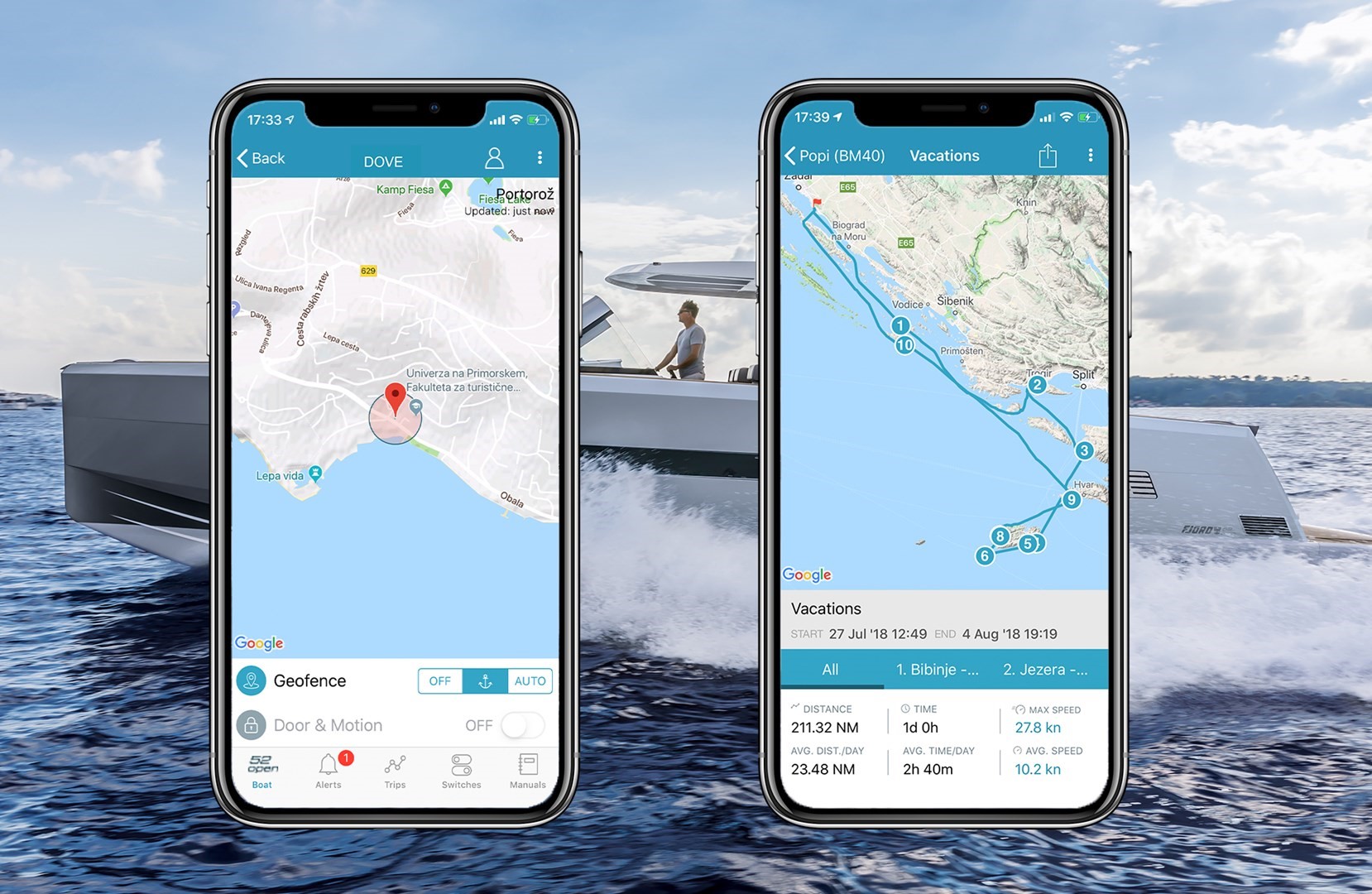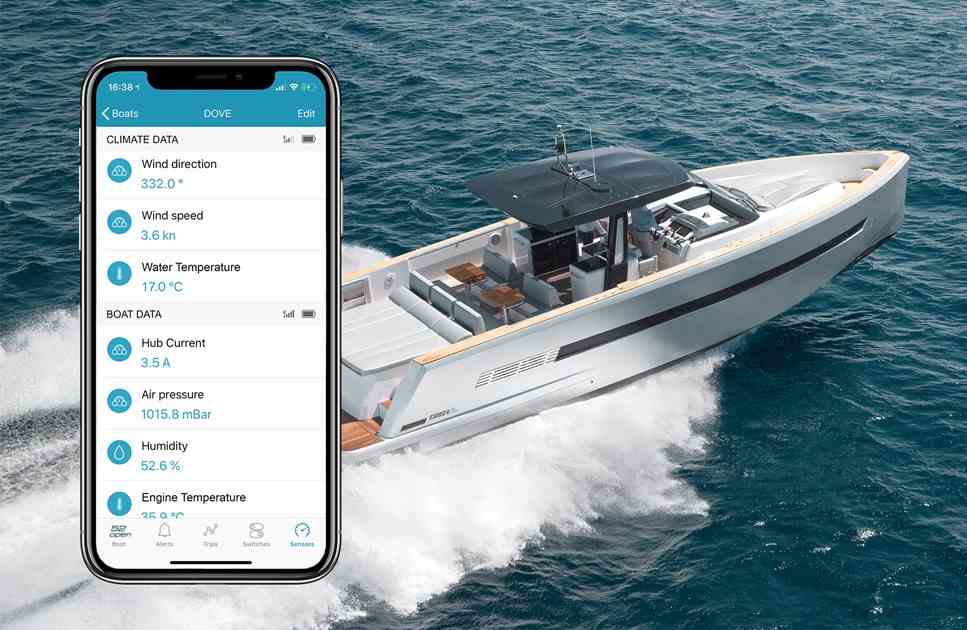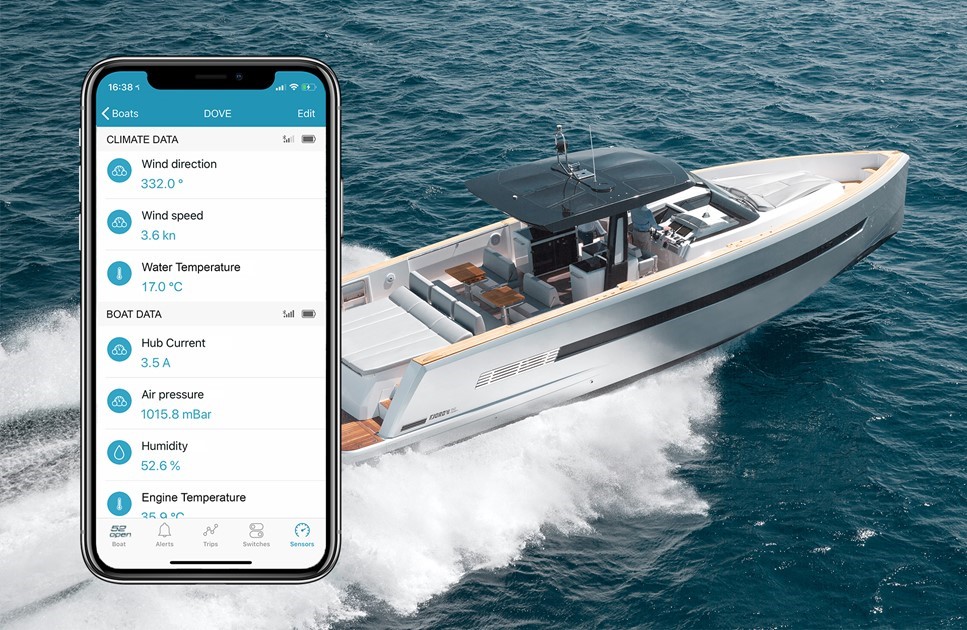 eServiceBook
Always up to date
How many engine hours are on the clock? When was the last oil change? And when were the seacocks and anodes checked? The eServiceBook calculates all the service intervals for every part installed on the yacht.
If something needs servicing, you will be reminded via push message on your smartphone and can arrange a service appointment with your dealer directly via the app.

The service book is always up to date and your yacht is kept in mint sale condition.